Do you love to SING? Take private voice lessons with Sarah Clay to build your skills. Let's get started! Click here! 
"Sarah is beyond excellent! I've seen a huge difference in my overall performance... and also my confidence." - Frances Rodriguez of Fire Letters
"I'm a Country singer/songwriter and Sarah is helping me find my own voice.  She can help with any genre of music." – Leo Mehlenbacher, singer/songwriter
"My singing is technically much better than it used to be AND a million times more joyful. Sarah helped me to get over the fear that was holding me back. You can't sing well if you're afraid to try!" – Susan Lander of Paired Down
Need help preparing for an audition or performance?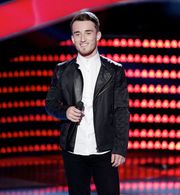 "Thank you SOOOO MUCH for all the guidance you've given me!" – Noah Jackson, contestant on Season 9 of The Voice 
"I have a master's degree in music (violin), so I can say with authority that Sarah is excellent. It can be hard to become a beginner on a new instrument [but] Sarah is non-judgmental and nurturing. She can meet me where I am, rather than simply following a pre-prescribed plan. She is also warm and easy to talk to, and genuinely cares about the success and well-being of her students." - Kelsea Robin, singer-songwriter & violinist
Want to kill it at the next Karaoke contest? Click here!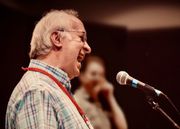 "Sarah is great at clarifying objectives and steps to progress towards them… very patient and flexible in her coaching style… made a huge difference in my auditions and solo performances." – Dan Corkill of Bliss 42  
"A pleasure to work with and ... helping me improve my singing in lots of ways! Lollapalooza went really well! I was very nervous but it was a great show and a lot of fun. Vogue shoot also went well…" - Kelly Zutrau of Wet, a synth-pop band signed to Columbia Records
"Sarah challenges my daughter to learn and advance at just the right speed and level, so that my daughter stays engaged and motivated but is not overwhelmed." – Lisa C
BONUS: Business & Marketing Strategies for Independent Musicians
• Tactics for booking gigs
• Coordinating marketing / publicity schedules 
• Creating a compelling playlist
• Getting paid for your performance, and paying your band mates
• Strategies on applying for arts grants
• Tips for keeping your voice healthy while gigging
... many other topics for the performing artist

Beginning singers to touring professionals
Youth, Adults & Seniors welcome
Good technique for a lifetime of singing